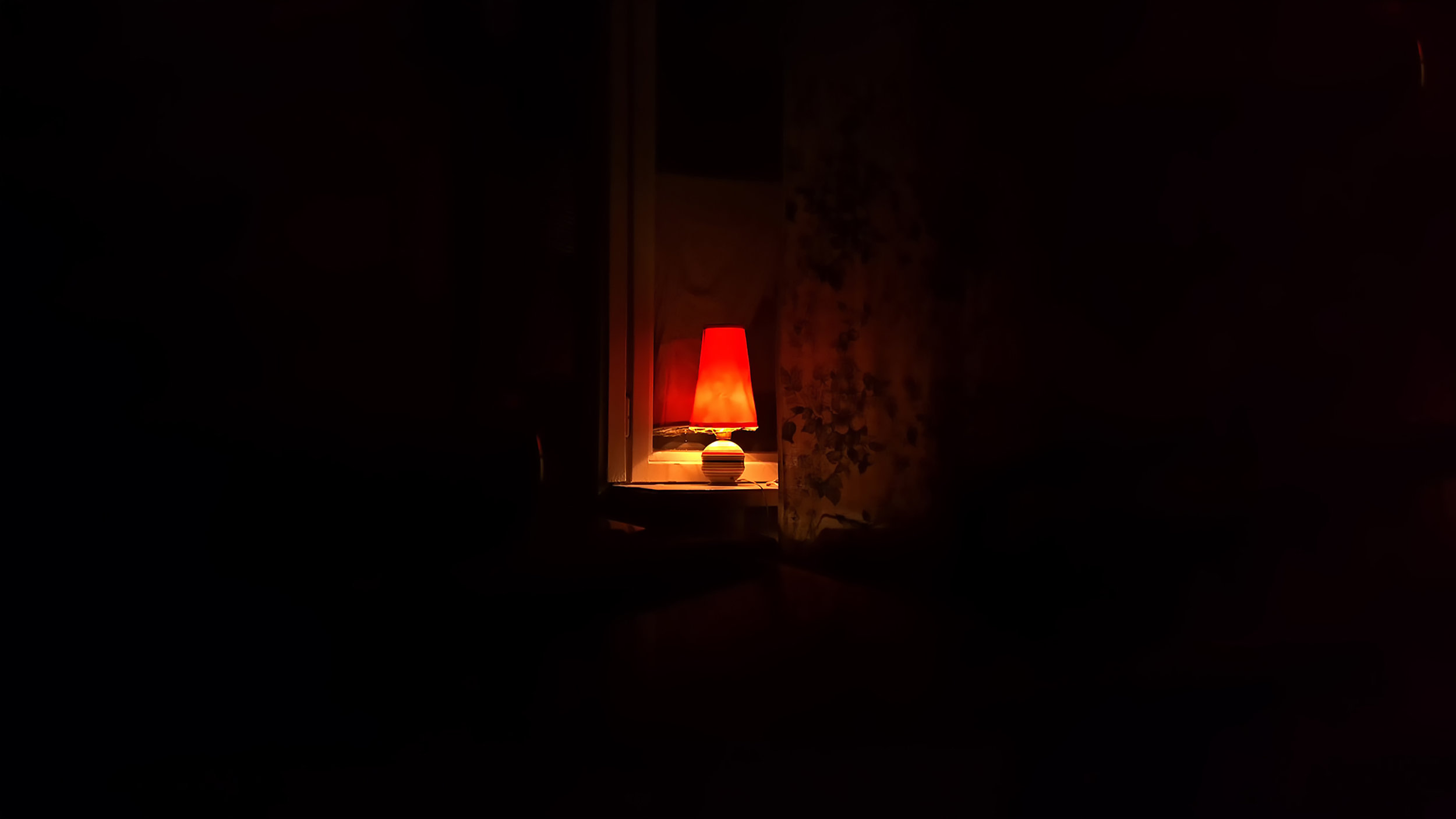 Our Approach
Seeing a need for innovative and forward-thinking creative organizations, we have created a space where writers and artists receive extensive creative guidance. Pulling on the expertise of founder Robin Richardson, as well as guest mentors and lecturers, CITADEL in not your average creative writing school. We provide not only individualized feedback and career guidance, but also a space for play, exploration, learning, and networking.
It is our singular goal to create and foster a space that is uniquely intense and original, sparking the creative flame that so many creators feel devoid of in an otherwise homogenized support system.
CITADEL founder Robin Richardson is the award-winning author of four collections of poetry. She received her MFA at Sarah Lawrence College and has been teaching and mentoring many now-established authors for half a decade. Robin found that Canada lacked the ambition and access to craft and career guidance to achieve world-stage quality. She has made it her mission to cultivate writing within the country, catapulting students not just to publication, but to sustainable greatness. The approach she brings to CITADEL is one of egolessness, of stripping away the desire for praise in favour of the desire to deepen quality of craft and content, to be open and receptive to learning and improvement.
WE OFFER ORIGINAL AND INTENSIVE EXPERIENCES THAT MAKE THE DIFFERENCE BETWEEN ASPIRING AND BEING
Top-notch workshops and editorial feedback

One-on-one consultations with an established mentor of your choice

Time and space to work in our Toronto clubhouse

regularly scheduled workshops, seminars, and lectures

Tailored immersive experiences emphasizing play and creative exploration

Intensive accessing the unconscious seminars

dedicated GUIDANCE from the conception of your project to its publication
Unique Networking Opportunities

High-profile events and arts experiences

Publication resources and guidance

Cross-pollination of arts disciplines

Access to publishers and agents in the form of meet-and-greets and Q&As

Coming Soon: certification upon completion of our creative writing program
Events will take place regularly, for nine months out of the year

fight isolation with Open houses and dop-in writing consultation

Make deep connections with members, facilitators, and patrons

attend lectures and events with diverse writers, publishers, editors, and agents
vision for our county retreat centre
LOCATED IN PRINCE EDWARD COUNTY, IN PROXIMITY TO DRAKE DEVONSHIRE. WE WILL BE BUYING OVER AN ACRE OF LAND AND DEVELOPING IT FROM THE GROUND UP USING SUSTAINABLE AND RECYCLED SHIPPING CONTAINERS. THE STRUCTURE WILL SLEEP UP TO 8 PEOPLE, AND WILL BE USED FOR ONE-OFF EVENTS AND EXTENDED RETREATS FOR MEMBERS.
Testimonials
"These workshops will make you a better writer and a better person" — Michael Janzen - Animator and poet
"I highly recommend this workshop (honestly, any workshop with Robin!) I can't believe it was just four sessions, because it has profoundly wiggled stuff loose. I finally have a practical way to investigate my dreams and now I see the wisdom of fairy tales and can't wait to read more! Robin creates a warm and welcoming space to explore your writing, without judgement. Even when I doubt my own work, she always finds layers of meaning and the jewel at the centre. It's clear she is on her own journey and honestly delights in supporting others on theirs. Now I have new tools for my ongoing exploration of writing and life—it feels like I'm starting a new chapter." — Diane Hill - Student
"Whenever someone reaches out to me to ask about how to break into poetry, I send them towards Robin Richardson's workshop first. It's such an amazing space to share your work and be vulnerable and open to people's opinion, process, and art." — Tea Mutonji, author of Shut Up, You're Pretty, Forthcoming with Arsenal Pulp Press
"I do not have the words to express the profound ways in which Robin impacted my writing. She picked me up when I was deep in the middle of a writers rut. It seemed like I had written, re written and edited my work a thousand times already, and I just didn't know how to get it to where it needed to be. I had 42 published works in Bangladesh, USA and India at the time. But it was a dream of mine to have my work published by a Canadian publisher. Robin saw the light in my work. She was honest about its shortcomings and provided incredibly clear insight, feedback, guidance, and direction on how to make it better. She made both simple and complicated edits to my work that took the writing to a whole new level. Robin said my short stories were exceptional and had great potential. And of course, she has magic in her pen and compassion in her heart. Just like that, my work became clearer, more meaningful, more engaging.
"Robin then taught me how to approach the publishing process. How to connect with editors, how to engage publishers, how to get the word out about my work. This really made the difference. She helped bring it to light, and in under a year, a Canadian publisher had a contract on my desk. I could not believe it! I cannot thank Robin enough. She is truly a gem to the writing community and an asset to the literary circle." - Rummana Chowdhury
Robin Richardson
Robin Richardson is the author of three collections of poetry, including Sit How You Want (winner of the Trillium Book Award / named one of the best books of the year by CBC), and is Editor-in-Chief at Minola Review. Her work has appeared in Salon, POETRY, The American Poetry Review, The Walrus, Hazlitt, Best Canadian Poetry, and Tin House, among others. She holds an MFA in Writing from Sarah Lawrence College, has won the Fortnight Poetry Prize in the U.K., The John B. Santorini Award, The Joan T. Baldwin Award, and has been shortlisted for the CBC, Walrus, and ARC Poetry Prizes, among others. Learn more about Robin Here.
ACCESS TO SEMINARS AND WORKSHOPS
Invest in your creative excellence now. This membership will provide all the education, connections and inspiration you need to energize your creative practice and further your literary career over the next twelve months. Supplement — or supplant — the MFA.
$3200 + HST billed annually
A CITADEL membership isn't just for those who live in the GTA. Connect from afar with strategic and goal-setting sessions, reading recommendations, substantive edits and seasonal check-ins with award-winning facilitators.
$1800 + HST billed annually
A CRUCIAL AND RARE ROLE AT CITADEL
Play a crucial supporting role in the cultivation of the Canadian literary landscape while connecting with artist and tapping into your own expansive creative potential.
Limited availability. By application only. Minimum buy-in to be discussed upon approval. Email info@thecitadelretreat.com to schedule a meeting if you beleive you're a good candidate.
5-Day Play Date in Malta!
April 3-8
Join us for five meticulously curated days on the stunning island of Malta. We've booked a a luxury farmhouse with five baths, a barbecue, a rooftop pool and terrace, and beautiful conference/ dining room. This retreat is focused on play and care. We will be exploring creativity through low-stress, high fun activities, designed to gently guide you towards your inner child. There will be plenty of free writing time, optional outings, and one-on-one writing feedback and consultation with Robin Richardson. This retreat is open to non-writers as well as non members, though members receive special pricing.

More HERE
Explore and create Freely

You may also apply for a Canada Council for the Arts Grant to cover the cost of your CITADEL membership.


"The Professional Development for Artists component of Explore and Create supports the career growth of Canadian artists and artistic groups by encouraging participation in a wide range of development opportunities. Grants fund activities that contribute to the professional advancement of Canadian artists working in all artistic disciplines."


While the Canada Council offers guidance to certain individuals, please contact us if you need further assistance with your application.
The transparent Robin Hood approach to accessibility
Accessibility matters to us. We're currently seeking corporate and individual sponsors for our scholarship program. If you have the means and want to make a difference in the arts in Canada, you can fund one or more writers at $3200 + HST, or contribute a partial scholarship from $500, $800, or $1200. The scholarship will be given in the donor's name, and the donor will have input on the requirements of their scholarship, as well as updates on the progress of the recipient. Contact us for more details or purchase your scholarship below.
Accessibility
We are committed to making CITADEL accessible to everyone. Diversity and inclusivity are important to us. We're especially interested in working with writers who feel set apart from established systems within CanLit, whether that's due to marginalization, racialization, discrimination, having come to writing later in life, or having led a life that doesn't necessarily align with the Standard Writer Career Path. We're also currently in the process of creating scholarships for those who need financial assistance. If you're in a position to be able to contribute to a scholarship, you can do so here.
Thanks to our first member, Susan Zimmerman, we're now offering an accessible space for events upon request, located near the subway in Toronto. For more information about this space, please contact us. We're also interested in working with writers outside of the GTA. Distance memberships are available now and include streaming access to our live seminars, as well as recordings.
Support & Collaborate
Membership isn't the only way
2. Spread The Word
Follow us on Instagram and write about us on Facebook, Twitter and your other social channels. Mention us at dinner parties. Call our name in bed. Every conversation counts
3. sign up for a workshop or event
Check the CALENDAR for our latest events and give us a try. All open to non-members